Stephen Jiang: 0086 13818512282 021-56056926
Applications
Wherever automated handling systems are used, it is vital to have them permanently up and running. Mönninghoff is not only guaranteeing continuous availability, but also high speed and precision. For this, it doesn't matter whether the system is operated electrically or pneumatically.

Compact design as well as high power density are technical characteristics of all our applications. This has qualified us to design components as well as smart system solutions for this industry already for many years.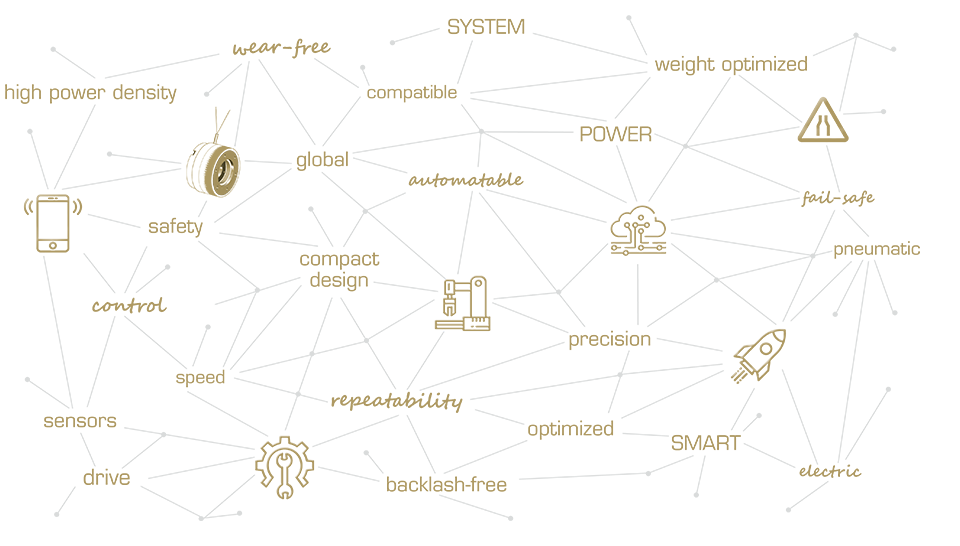 We want to be a pioneer and set a recognizable standard in our markets.